Theology over Lunch:


Webinar Series
Join us for a meal with a side of training
Do you ever think about how the church shapes people? Do you wonder how our lives are formed by the ways we worship and work, or how we play and plant churches? We do too. And we'd like to invite you to join us for three bite-sized conversations over lunch. We will be spending 45 mins together each Wednesday of May 16th, 23rd, and June 6th at 12:00pm CT.
A 3-course Meal of Training:
Our Panel:

Caleb Maskell, Worship Pastor, Blue Route Vineyard Community Church
Caleb Maskell leads the Society of Vineyard Scholars and is the Worship Pastor at Blue Route Vineyard Community Church. He is currently finishing his PhD in the Department of Religion at Princeton University, focusing on the history of American Christianity. He has taught at Princeton Theological Seminary and Fordham University. In 2007, he co-planted Elm City Vineyard Church in New Haven, Connecticut with his wife Kathy.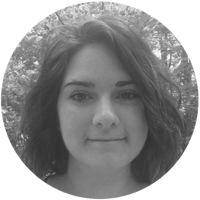 Liz Moore, Vineyard Church Planter
Liz Moore is a Vineyard church planter in process. She is envisioning a vibrant, hospitable, intergenerational church community in Princeton, New Jersey, which she will begin to plant in late 2018. Having recently served for eight years as New England Boarding Schools Field Staff for FOCUS (www.infocus.org), Liz has just completed her M.Div at Duke Divinity School.